Like a blank page or canvas, an empty room can be either an opportunity or a challenge. With so many ways to fill it, how do you know where to start? I've taken some of the basic rules of furniture arrangement and distilled them into 10 simple tips. They'll help you work with your interior designer to determine where to put things, where not to put things, and how to prioritize the choices you make.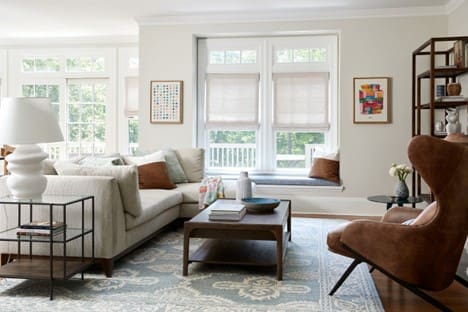 Nicole Peter Studio
Basic Rules of Furniture Arrangement
Think About How the Room Will Function
Consider how the room is used and how many people will use it. That will dictate the type of furnishings you'll need and the amount of seating required.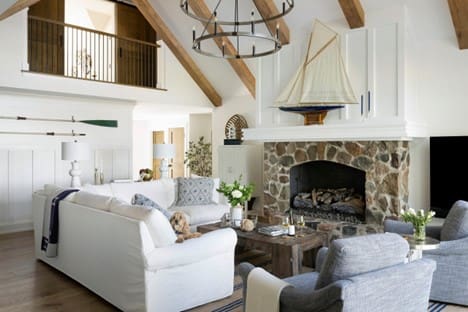 Hendel Homes
Decide on a Focal Point
Identify the room's focal point — a fireplace, view, television — and orient the furniture accordingly. If you plan to watch television in the room, the ideal distance between the set and the seating is three times the size of the screen (measured diagonally). Therefore, if you've got a 40-inch set, your chair should be 120 inches away.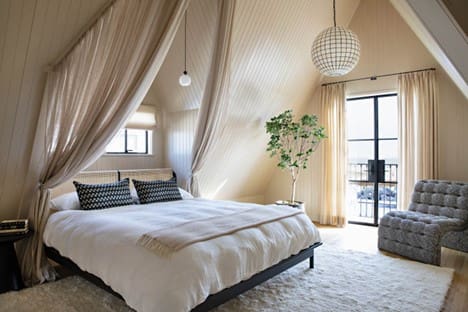 Studio H Design Group
Start With Priority Pieces
Place the largest pieces of furniture first, such as the sofa in the living room or the bed in the bedroom. In most cases, this piece should face the room's focal point. Chairs should be no more than 8 feet apart to facilitate conversation. Unless your room is especially small, avoid pushing all the furniture against the walls.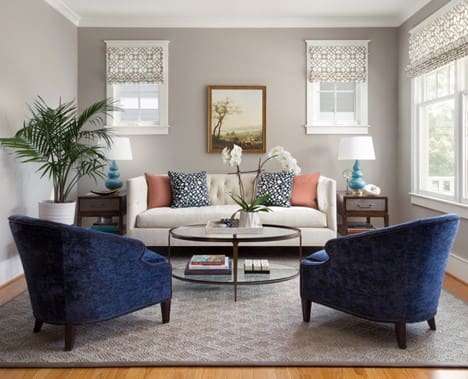 Manlove and Company Interiors
Consider Symmetry
Symmetrical arrangements work best for formal rooms. Asymmetrical arrangements make a room feel more casual.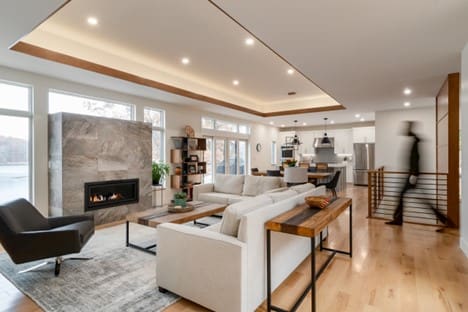 Galbraith Carnahan Architects
Create a Traffic Flow
Think about the flow of traffic through the room — generally the path between doorways. Don't block that path with any large pieces of furniture if you can avoid it. Allow 30 to 48 inches of width for major traffic routes and a minimum of 24 inches of width for minor ones.
Try to direct traffic around a seating group, not through the middle of it. If traffic cuts through the middle of the room, consider creating two small seating areas instead of one large one.
Moose Tuchus LLC
Aim for Variety
Vary the size of furniture pieces throughout the room, so your eyes move up and down as you scan the space. Balance a large or tall item by placing another piece of similar height across the room from it (or use it to replicate the scale). Avoid putting two tall pieces next to each other.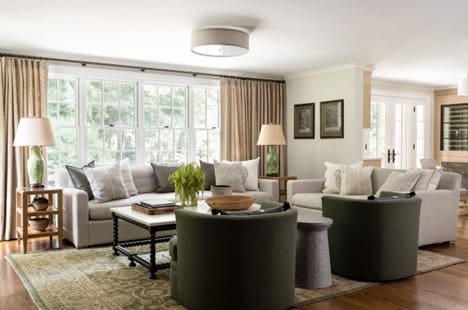 nest + company
Build in Contrast
Combine straight and curved lines for contrast. If the furniture is modern and linear, throw in a round table for contrast. If the furniture is curvy, mix in an angular piece. Similarly, pair solids with voids: Combine a leggy chair with a solid side table, and a solid chair with a leggy table.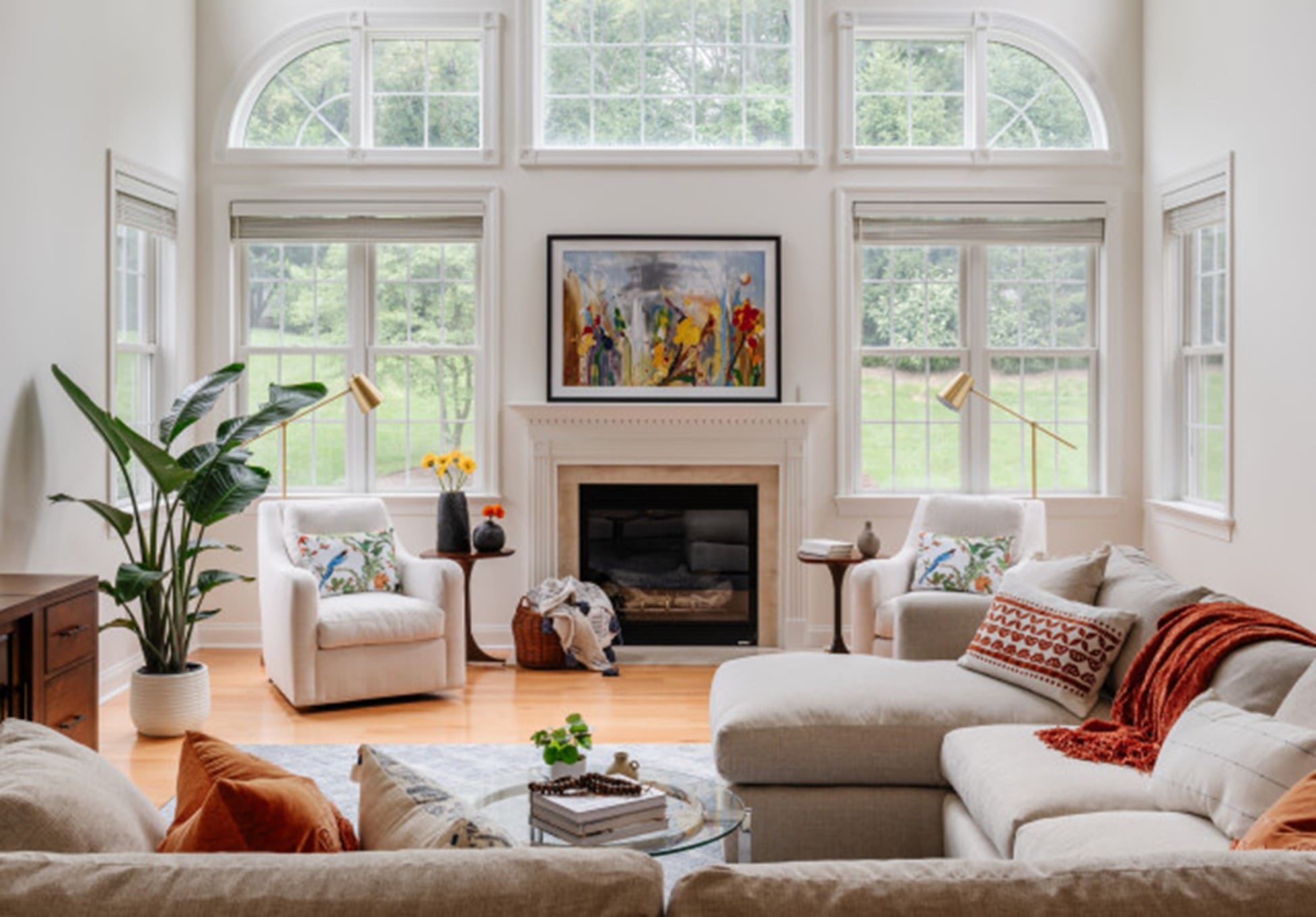 BDesignD
Design for Ease of Use
Place a table within easy reach of every seat, being sure to combine pieces of similar scale, and make sure every reading chair has an accompanying lamp. Coffee tables should be located 14 to 18 inches from a sofa to provide sufficient legroom.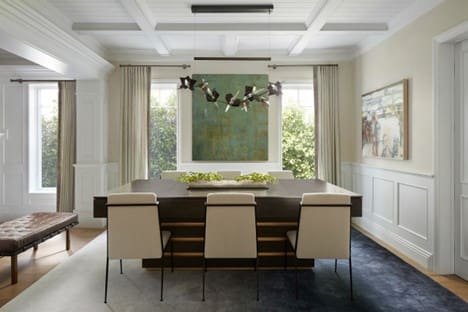 John McClain Design
Allow for Circulation
In a dining room, make sure there are at least 48 inches between each edge of the table and the nearest wall or piece of furniture. If traffic doesn't pass behind the chairs on one side of the table, 36 inches should suffice.
In bedrooms, allow at least 24 inches between the side of the bed and a wall, and at least 36 inches between the bed and a swinging door.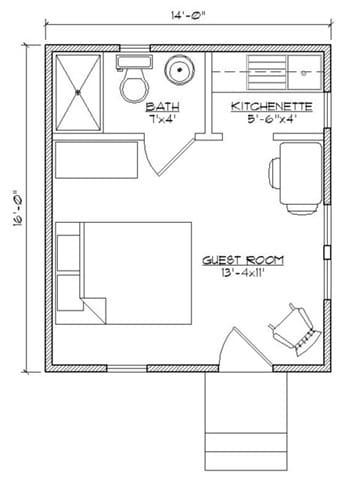 Do Your Planning
Give your back a break. Before you move any furniture, test your design on paper. Measure the room's dimensions, noting the location of windows, doors, heat registers, and electrical outlets, then draw up a floor plan on graph paper using cutouts to represent the furnishings. Or, better yet, use a digital room planner to draw the space and test various furniture configurations. It's less work and a lot more fun.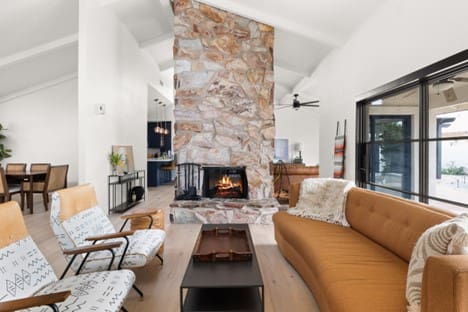 Crosby and Company
Tell us: What furniture arrangement challenges have you faced in your home?
Article written by Fred Alpert, Houzz Contributor. Fred has written about architecture and design for many Web sites and magazines, including Houzz, Metropolitan Home, House Beautiful, and Style 1900.
Premier Home Remodeling in the Greater Phoenix Area
For high-end home design, build, and remodeling in the greater Phoenix area that reflects your vision, Tri-Lite Builders will help you love your home again. Start your project by calling us at (480) 895-3442 or emailing [email protected] to discuss your remodeling project. We offer no-obligation in-home consultation. Our NARI-certified award-winning designers and craftsmen are eager to work with you to make your vision for your home a reality!  See our portfolio here.