In interior design, it's important to think big: After all, in some projects, you can't get everything you want, but you should set the bar high to achieve a great result. But in your dream kitchen, you can have it all — and more. Here I've compiled my top 11 must-have design features for a dream kitchen. Some are extravagant, some are just downright practical, and all are worth considering as designer touches you might want to include in your next kitchen renovation — even if for now it's only in your dreams.
WINN Design+Build
DESIGNING YOUR DREAM KITCHEN
Quartz Counters Quartz is a designer's dream to work with for many reasons. It's made using actual stone, so it echoes the natural appeal of materials such as granite or marble. But it is also processed and manufactured in ways that make it strong, nonporous, and color-customizable to create many different looks with good color predictability (as opposed to a stone slab, which can contain more unexpected surprises compared with the sample). This beauty and durability doesn't come without a price: It is generally more expensive than stone or total synthetics, although the price will vary depending on composition and manufacturer. While granite counters get overexposed on real estate reality shows, quartz is definitely the new must-have for my dream home. Read more about quartz countertops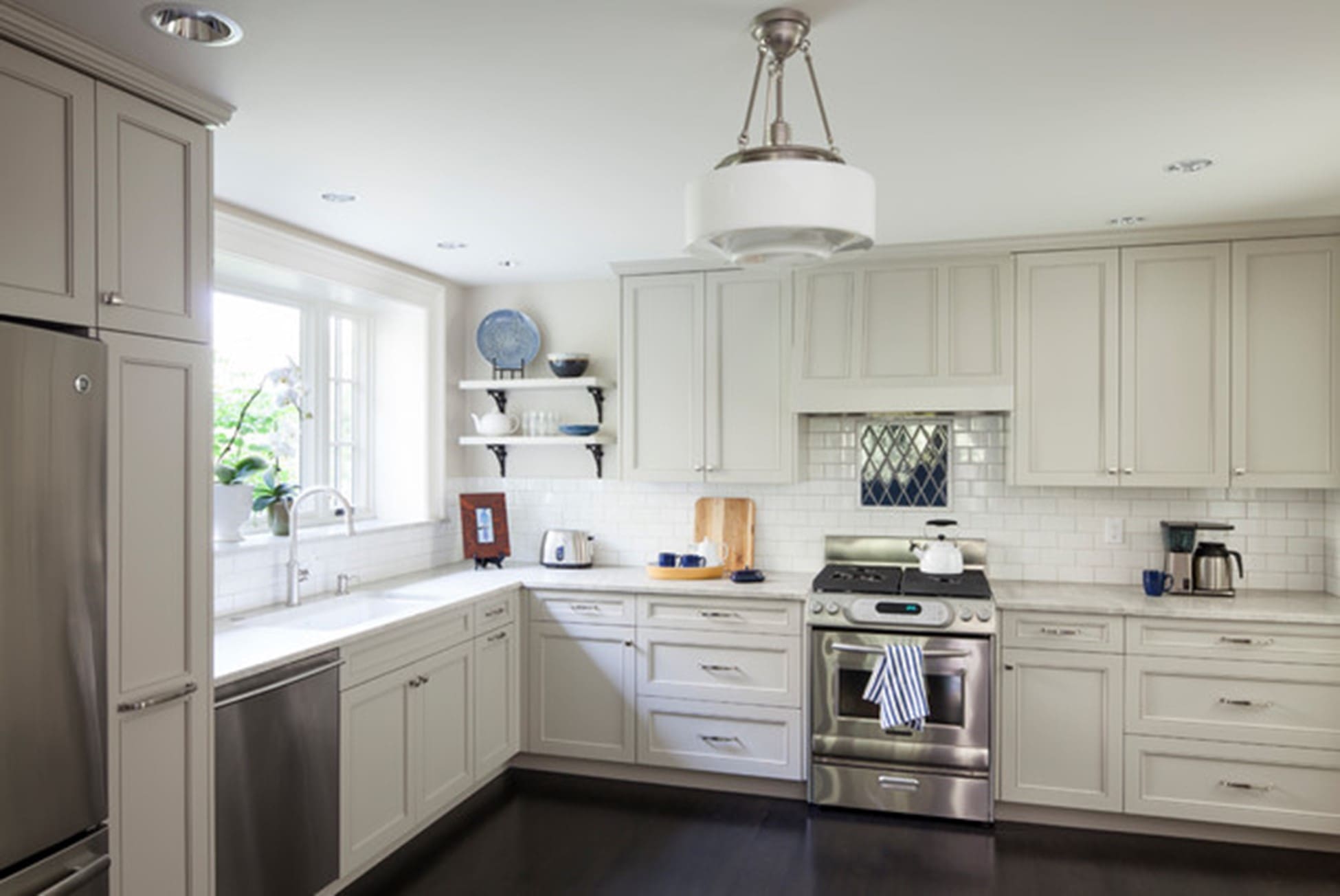 Stock & Associates, Inc.
Custom Cabinets, of course, those beautiful counters will need something on which to rest, so I might as well toss in some sleek custom cabinetry. The advantage of using true custom cabinets vs. typical stock cabinets that can be configured in different combinations is twofold. First, custom cabinets can be fitted perfectly to your kitchen, filling the space precisely and making the best use of corners, spaces between windows, and any height or length of wall.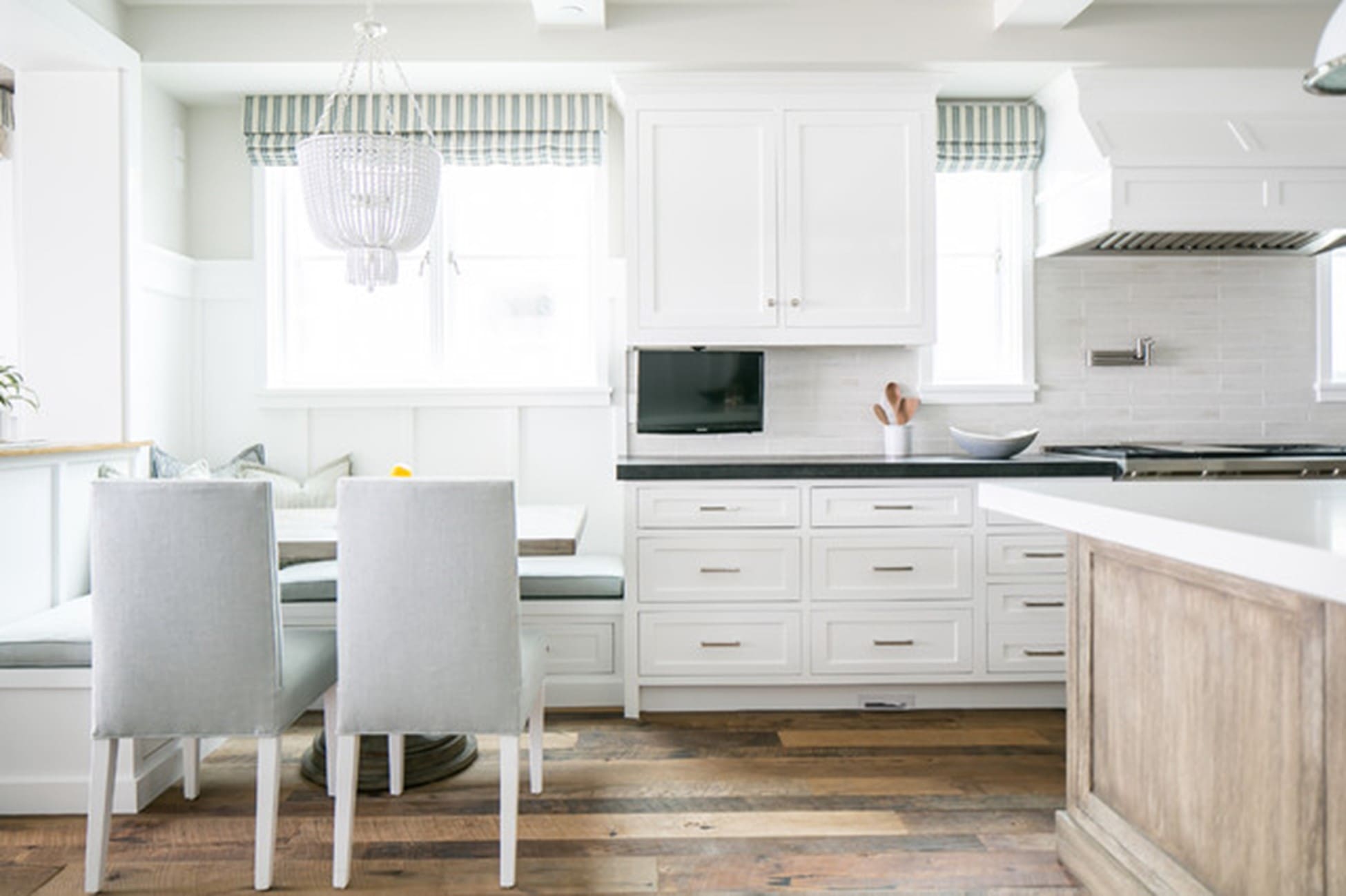 Brooke Wagner Design
Second, custom cabinets can achieve looks that stock cabinets can't, especially when integrated with other features such as a banquette seat or kitchen island. This is especially important when going for a sought-after transitional style, where cabinets are desired to be seamless but not ultraminimalist.
Plus, although white tends to be the most in-demand shade, my dream home's custom cabinets can be any hue I choose.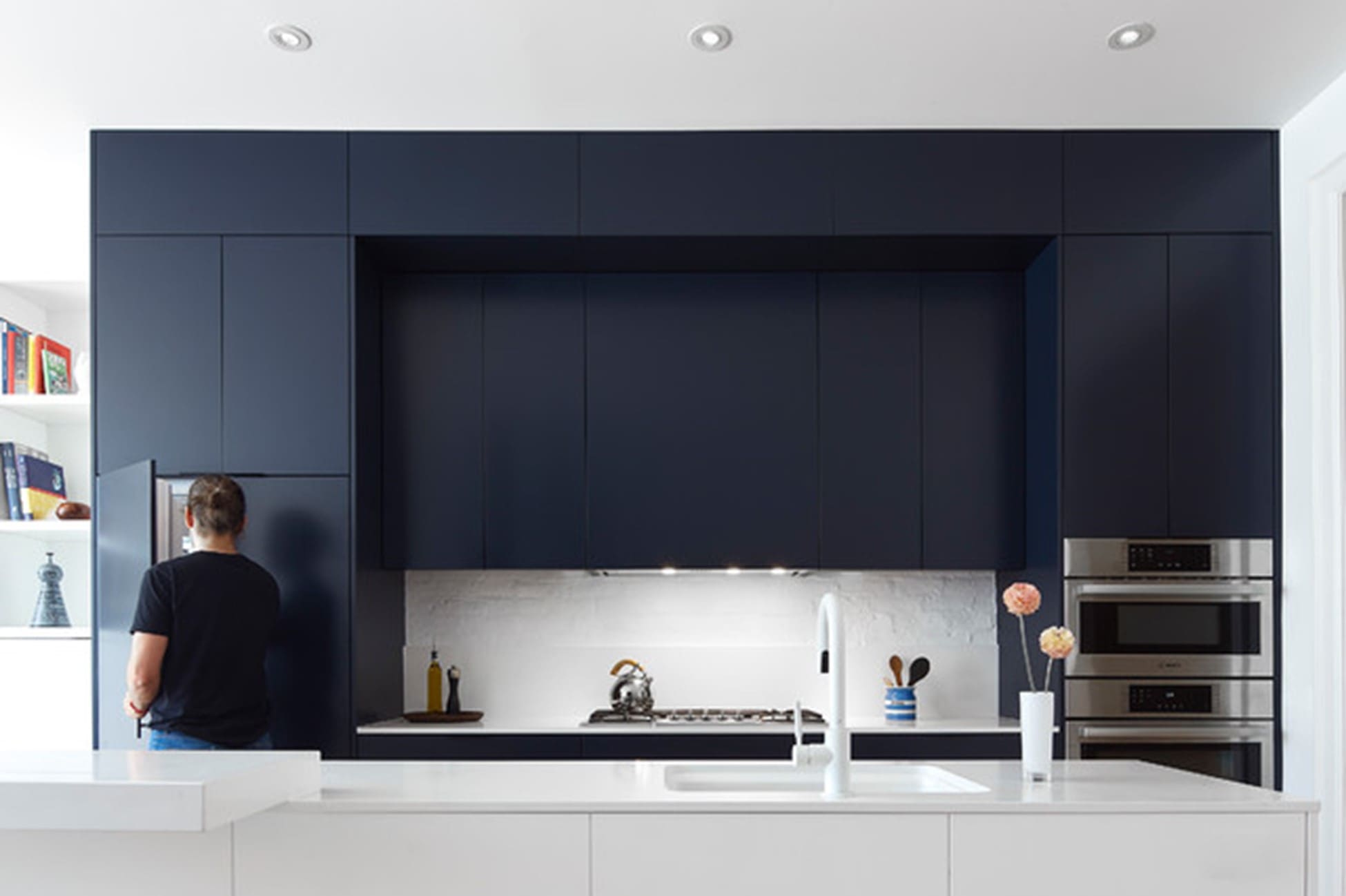 post architecture inc
A (True) Counter-Depth FridgeIf you've gone to the trouble of getting sharply tailored cabinetry, it would be a shame to ruin the lines with a bulky fridge. (Oversized fridges often end up filled with unnecessary food clutter anyway.)Counter-depth refrigerators follow the line of a typical 24-inch-deep counter for a flush look but beware: Some models sold as "counter depth" still stick out a bit past a typical counter when installed. Check the exact dimensions of a model you're considering, and compare notes with your installer to make sure the lines will truly match up.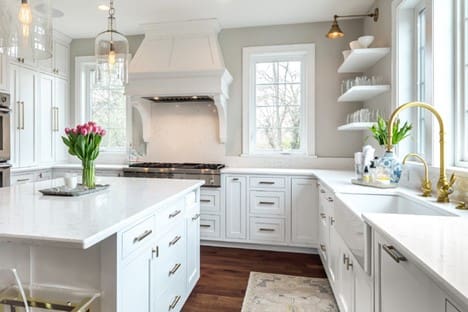 Philadelphia Design Collective
Deep SinkWhile a fridge can sometimes be too big, I'm not sure the same can be said about a kitchen sink. Typical sinks are often around 8 inches deep, but a sink that is 10 inches deep or more (especially a wide one) makes for luxurious ease of use. Being able to easily fit a large pot fully inside the sink for filling or cleaning is very practical. Plus, if you do leave an item or two in the sink to be cleaned later (sitting on top of a perfectly fitted metal sink grate, of course), they won't be visible in your seemingly bottomless sink.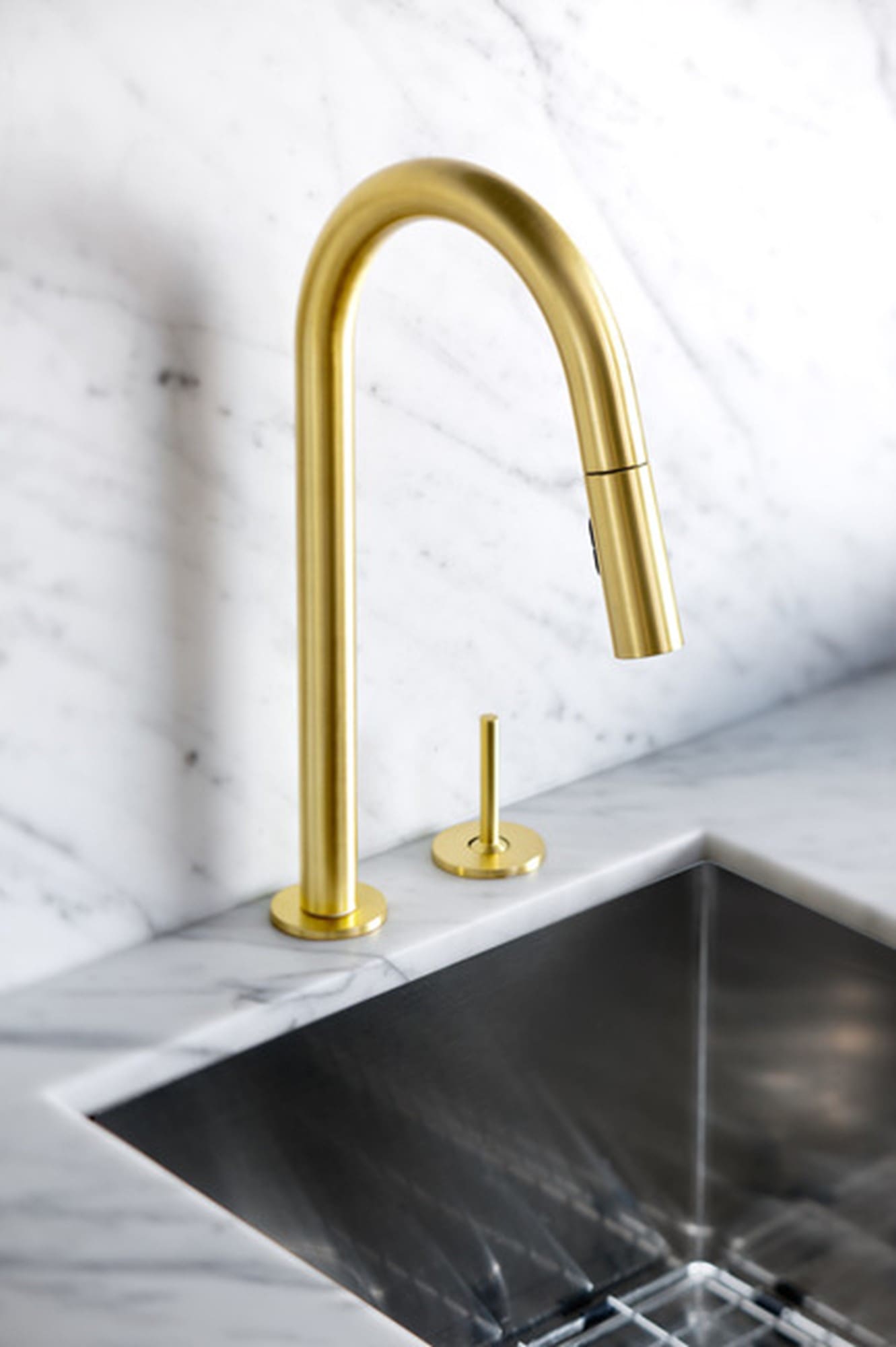 A little extra depth is even helpful for tighter sinks, such as those at a bar, prep counter, or butler's pantry, as it helps avoid splashback when rinsing vegetables or pouring out liquid.
I can speak on this point from my personal experience. I have a deep stainless steel sink in my own kitchen, shown here, and I love it. It's an easy and affordable upgrade that's part of my dream home but also part of my real home.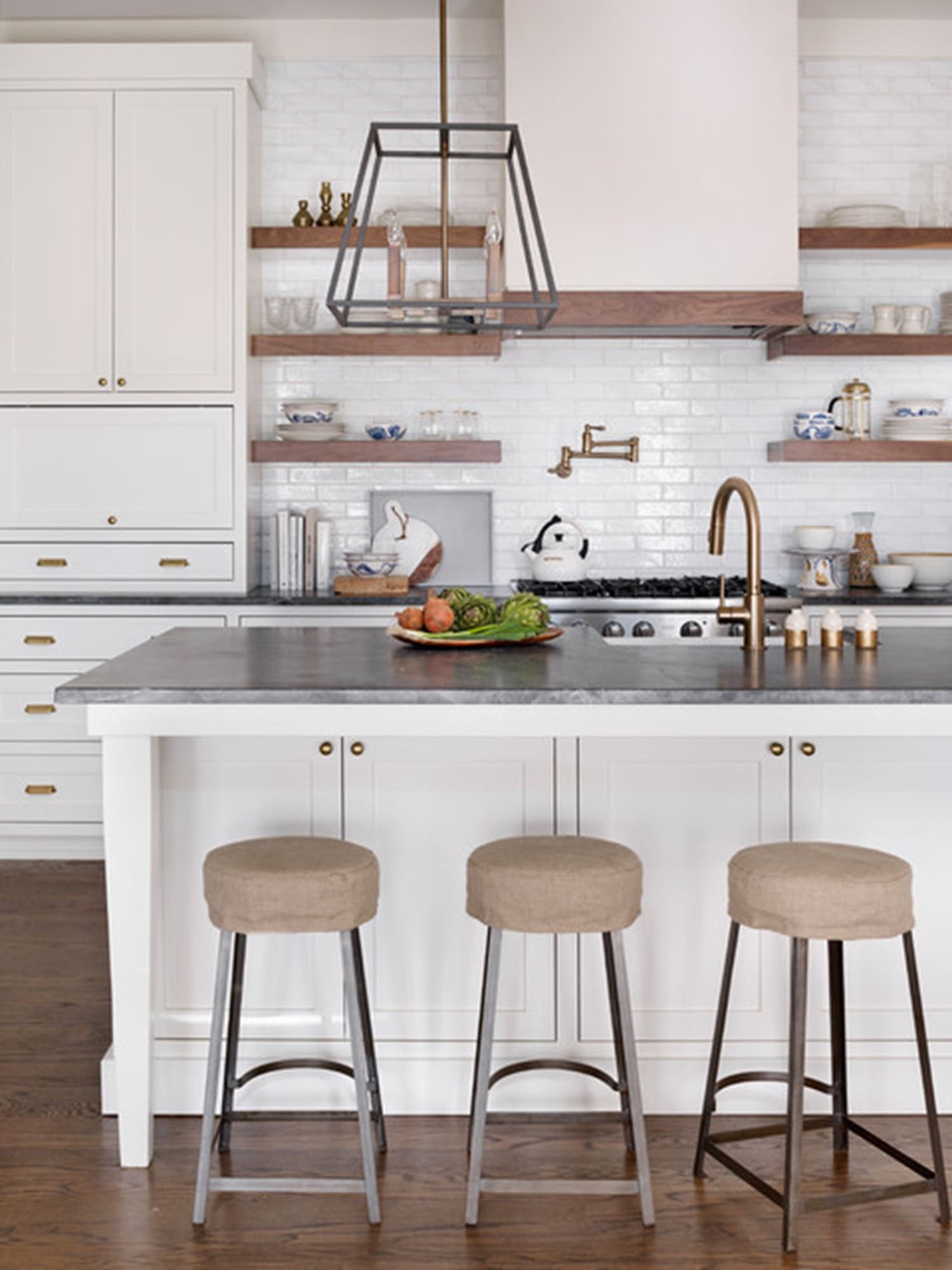 Touch-Activated FaucetsWith a sharp, deep sink, let's make it even easier to use by adding a touch-activated faucet. These smart devices aren't just for minimalist tech-head homes. They come in a range of styles to suit even more traditional or transitional kitchens. Inside that stylish faucet is a sensor that activates the faucet just from a tap, so you can turn on the water even with your hands occupied. The next time you're making dough (or just making a mess) and need to rinse off, you'll be glad you can turn on the faucet with just a tap from your elbow.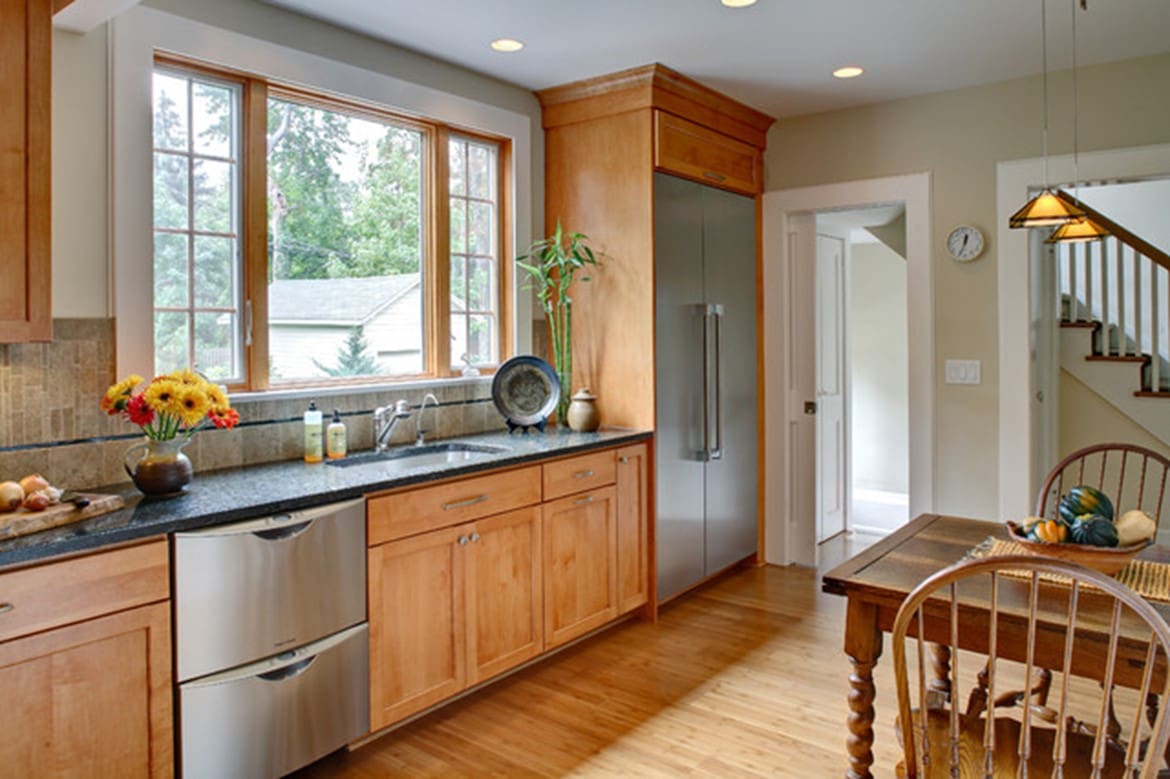 Tracey Stephens Interior Design Inc
Drawer Dishwashers  Besides looking smart, a drawer dishwasher opens up new intelligent functions. Running a full-sized dishwasher when only partially full is a waste of water, but a unit like this can wash each individual half, giving you more flexibility for the size of the load to be cleaned. Plus, you can be running one drawer while still filling another, so you can clean your often-used items now while other pieces build up a bit over time. Goodbye to waiting an extra day to wash the dishes in my dream home.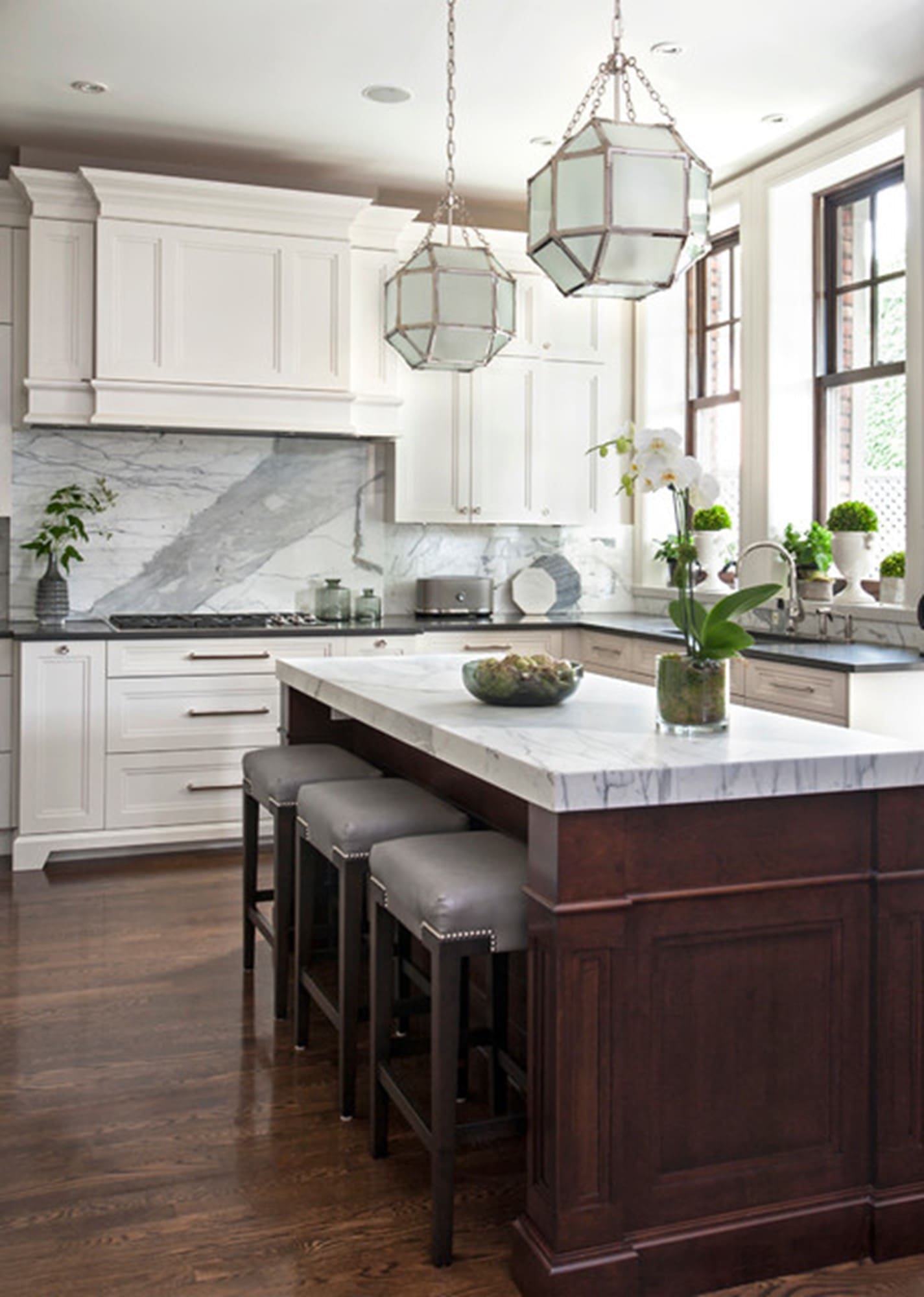 Hidden Range HoodI was tempted to include a bold, show-stopper range hood in my perfect kitchen, but I also love one that disappears into custom cabinets, as shown here. Ultimately, I realized that there is no middle ground: The best hoods are either a commanding focal point or quietly hide away to allow other features to speak uninterrupted.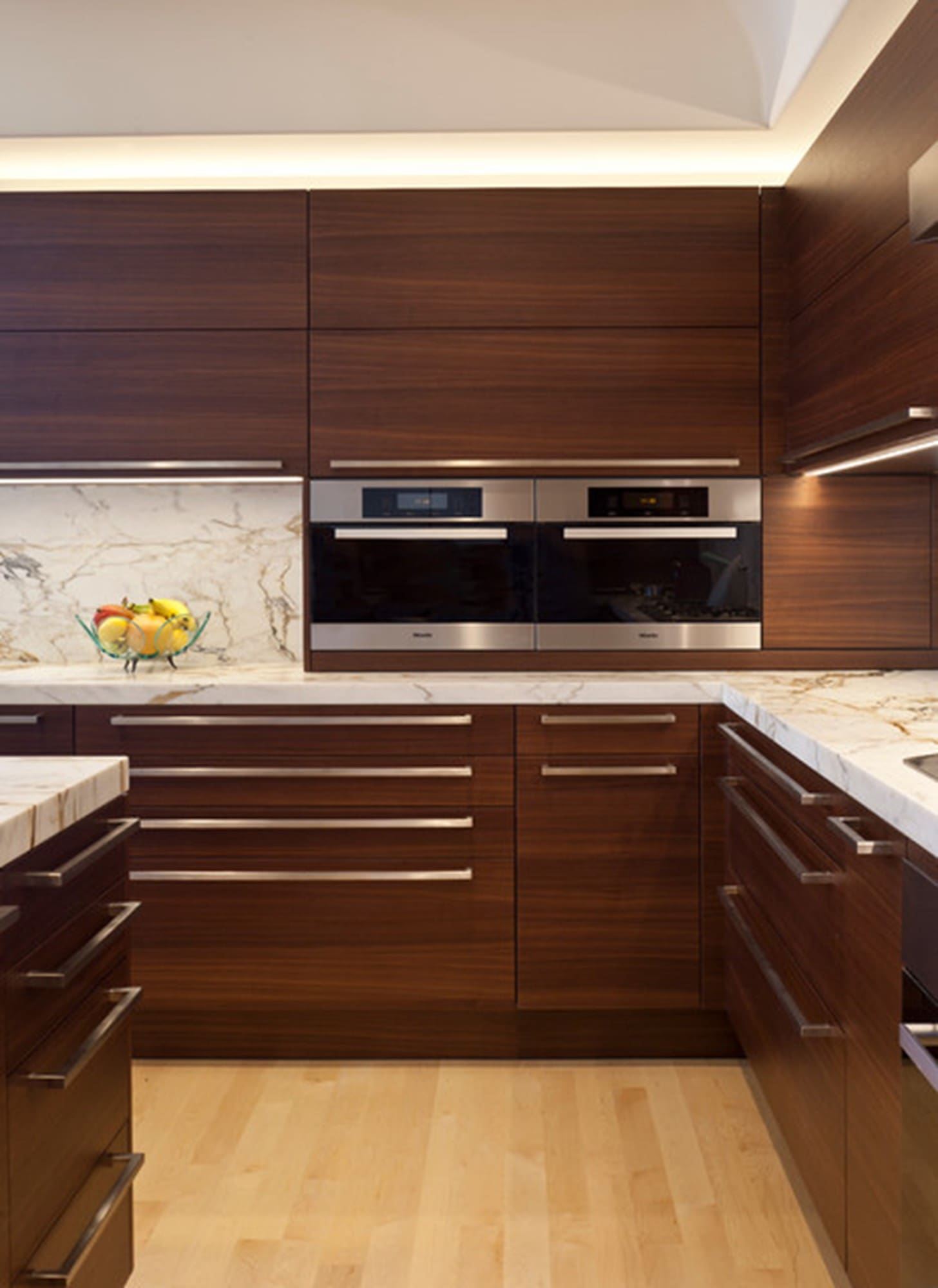 Steam-Convection OvenLooking to upgrade your cooking? Convection ovens increase the effectiveness of a typical oven by circulating the hot air inside to cook more evenly, making this a modern cooking essential. But newer technology takes that concept one step further with steam-convection combination ovens that some say result in better texture and nutrition. Foods cooked in steam tend to retain more moisture — and thus more vitamins — than foods that are simply baked or boiled. That makes a steam-convection oven not just a part of my dream kitchen, but a step toward healthier eating.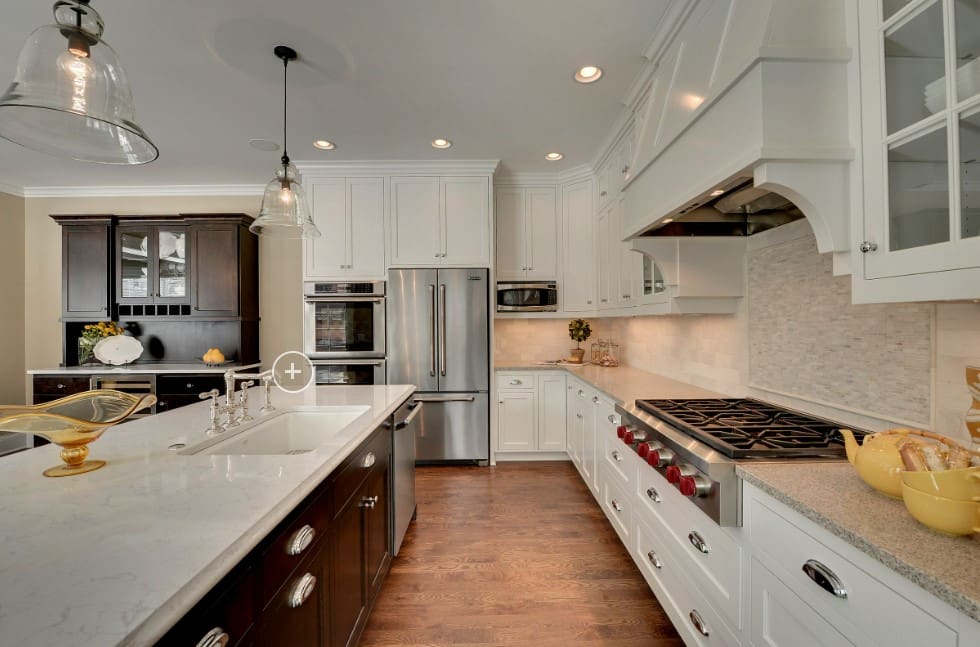 Pro-Style Gas RangeSteam-convection ovens may be high-tech, but when it comes to the range-top, nothing beats the look and power of chef's kitchen-style burners. Classic red knobs give a punch of color, and the exposed burners on this style of gas range say "Ready to cook."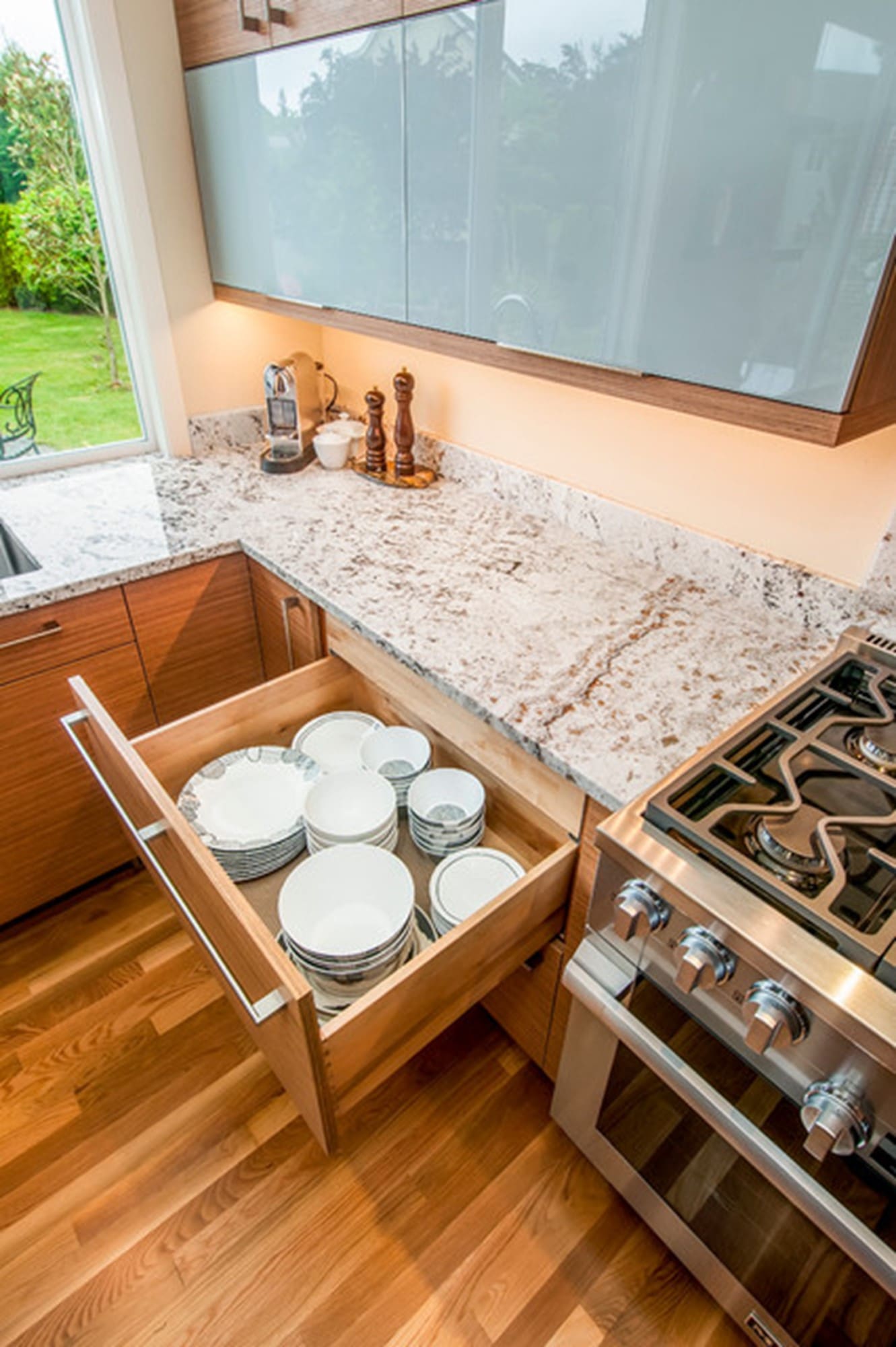 WoodHart Interiors & Design, LLC
Deep DrawersThis is nothing new, but that doesn't keep it from being in my dream kitchen. Trading out the usual lower cabinets for deep drawers (one or two per traditional cabinet box) gives you easy reach-in access for anything from a large pot to stacks of dinnerware.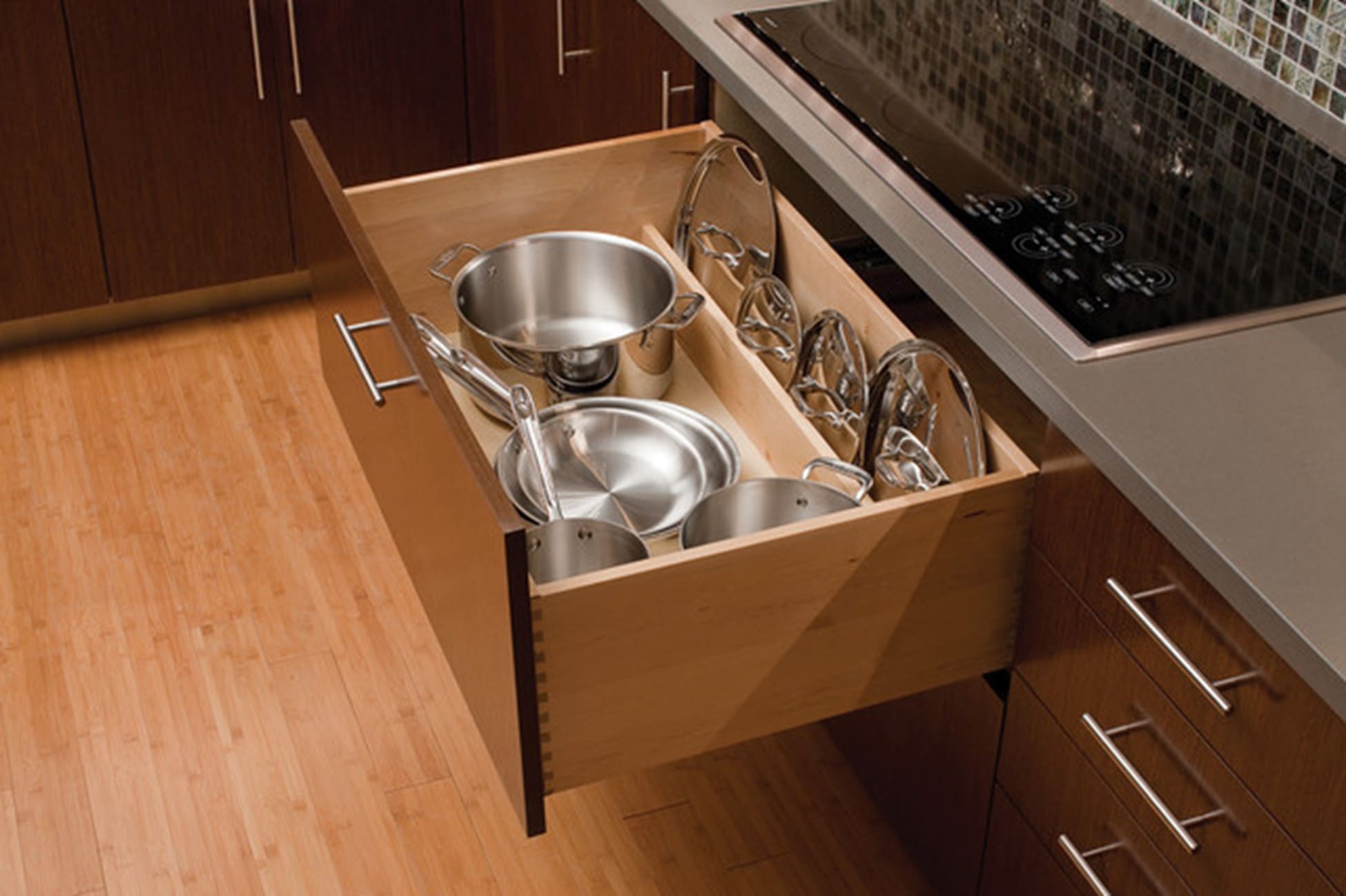 To improve organization even further, drawer divider systems can break the interior into perfectly sized compartments so everything has its place. Plus, they can be adjusted later if needs change.
Deep drawers are an affordable upgrade too, because many companies provide deeper drawer units at the same cost as a more typical three-drawer model.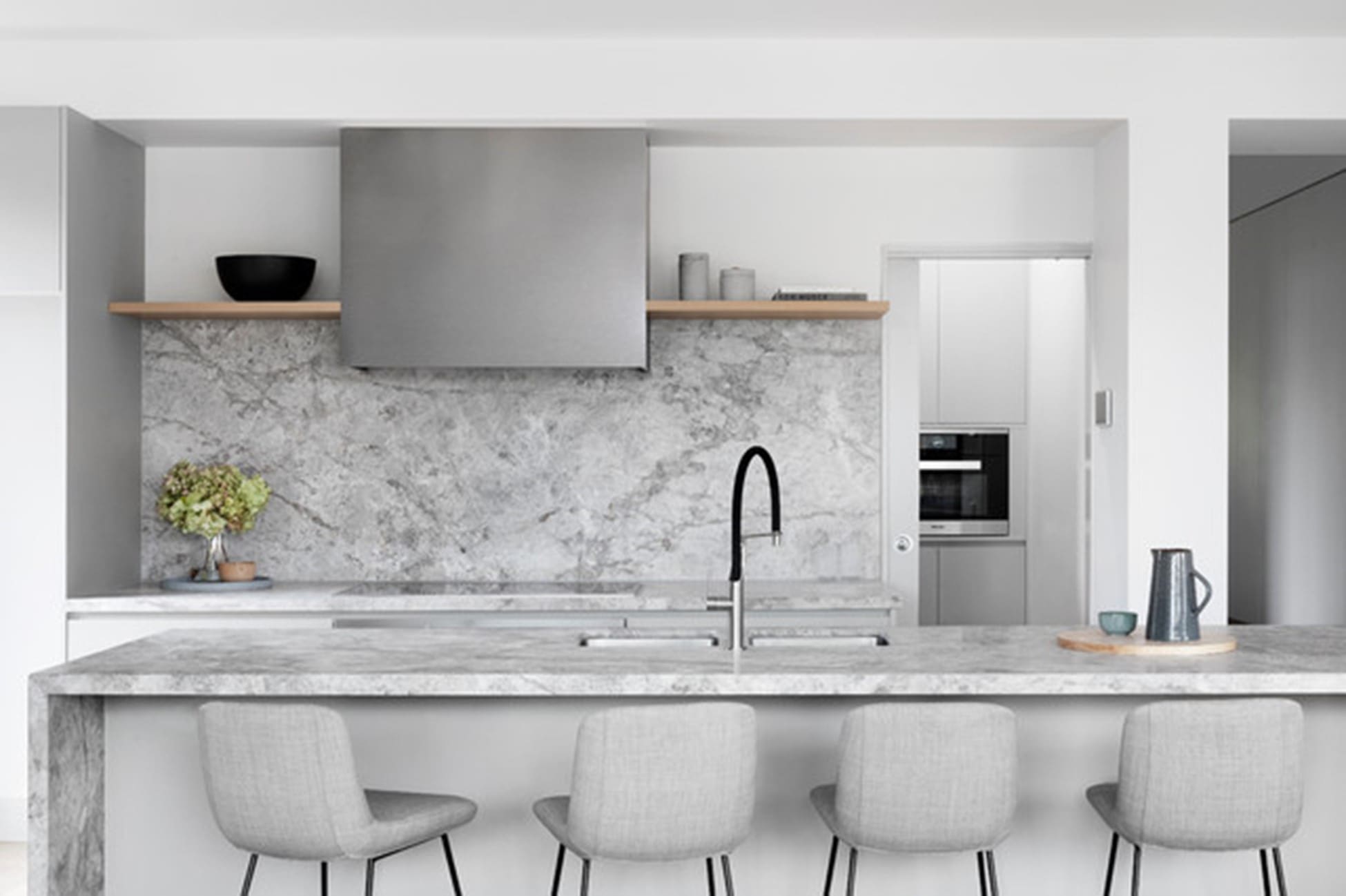 Slab BacksplashI thought I had everything I wanted for my dream kitchen with the deep drawers, but then I realized it had to end right back where it started: with a beautiful statement-making stone. The new must-have kitchen look eschews the everyday tile backsplash for the dramatic, custom look of a slab backsplash in the same material as the counters. After all, if you love your quartz counter so much, it makes sense to put the material on a vertical plane to show it off from all angles.I don't want to be greedy, so that's everything for my dream kitchen — for now. Your turn: What must-have did I miss from your dream kitchen?
HOUZZ BLOG:  Toronto Interior Design Group is a trusted one-stop-shop residential interior design concierge boutique-style firm crafting timeless interiors.
Premier Home Remodeling in the Greater Phoenix Area
For high-end home design, build, and remodeling in the greater Phoenix area that reflects your vision, Tri-Lite Builders will help you love your home again. Start your project by calling us at (480) 895-3442 or emailing [email protected] to discuss your remodeling project. We offer no-obligation in-home consultation. Our NARI-certified award-winning designers and craftsmen are eager to work with you to make your vision for your home a reality!  See our portfolio here.