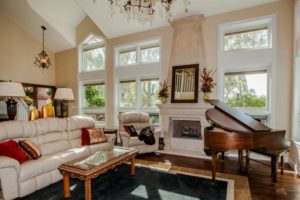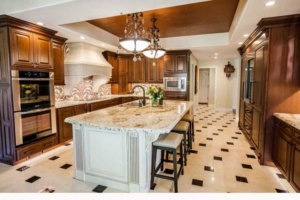 We love remodeling homes in Scottsdale!
One-of-a-Kind Design & Remodel for a Distinctive Home in Scottsdale
Superb quality construction of Scottsdale Kitchens, Bathrooms and Living Spaces
Our quality craftsmen remodel Kitchens, Bathrooms, and living spaces throughout Scottsdale from Gainey Ranch and beyond. With superior production personnel and an exceptional design team, we work to create unique remodels for your home. In addition, our goal is to partner with you to create a space worthy of your investment. If you and your family are in need of a kitchen update perfect for entertaining or a space plan to maximize the square footage of your living space, please make Tri-Lite Builders your Scottsdale, AZ Home Remodeling Contractor. Maybe your home is in need of a  Master Closet that better organizes your belongings or a bathroom to meet the needs of all your family, please contact us. Your peace of mind is worth investing in professionals with the expertise of Tri-Lite Builders.
Because we design and construct stunning spaces!
Our passion for remodeling Scottsdale homes makes us determined to work hard each day at making your dreams come alive. Your particular set of requests, completely unique to you make us better. Therefore, we thoroughly research and seek answers to your personal remodel dreams. Each day, as we attempt to see your project through your eyes, we learn something new. In addition, we work on a vast array of remodel projects:
Kitchen Remodels that incorporate existing or new cabinetry
Bathroom Remodels with curbless glass enclosed showers
Master Suites with decorative ceiling treatments and custom draperies or new shutters
Room additions to expand your functional living space
Large bi-passing or bi-fold doors to expand your living space out to the patio
We provide several additional services as part of a larger remodel
3-D computer renderings, detailed elevations and hand drawn tile sketches
Major to minor plumbing repairs
Whole Home Water Treatment Systems
Electrical Upgrades for historic or newer homes
Roofing Services to include: tile, foam and shingle
Flooring of almost any kind
We Do All Kinds of Remodels, Call Us Now to Get Started!
Pictures of completed projects here in Scottsdale are attached below. Select on the picture below to see a description of the work completed.
Tri-Lite Builders abides by all City of Scottsdale Codes, your HOA and ROC guidelines. Hence, we meet with inspectors to make the process as seamless as possible and maintain a safe construction environment for your home. We understand the unique qualities of historic home issues and are diligent to inform our homeowners on the direction to proceed when unforeseen conditions arise.
First of all, for a FREE In-Home Consultation contact us at 480-895-3442 or email us at [email protected].  If your planned home remodeling project worries you, you'll need an experienced contractor that you can trust. Tri-Lite Builders has extensive experience with all kinds of remodeling work. Finally, trust us to get the job done correctly for your home. As we look forward to the opportunity of being your experienced Scottsdale, AZ Home Remodeling Contractor.
Scottsdale AZ Kitchen Bathroom & Home Remodeling Ideas
Click on any of the following photos for more photos and info.
Scottsdale AZ Home Addition Ideas
 Click on any of the following photos for more In-Law Addition photos and info.