An Open Floor Plan Brings A Bright Future
2007 NARI Contractor of the Year Award Winning Remodel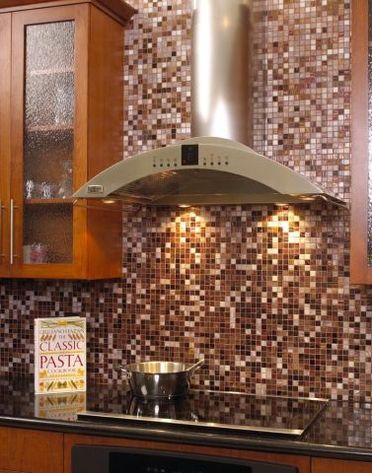 So, how do you remove a large window from your kitchen and not make it darker?
This was one of our first challenges in bringing our clients' tired kitchen back to life. Another challenge, not only was it dated, but the floor plan was closed off from the family and needed a change.
We hope you enjoy the before and award winning after photos. Furthermore, please read more about this kitchen transformation including it's glass feature wall and open floor plan.
In addition, feel free to call us if you would like to create a solution to your kitchen challenge if you live in Phoenix  or it's surrounding communities of Scottsdale, Chandler, Ahwatukee, Gilbert, Glendale Tempe, or Mesa AZ.
While thinking of a light and bright future for their kids, the homeowners struggled in their light and bright kitchen. The kitchen was lit by a large bay window that made the area inefficient by consuming too much space. In addition, they were separated from their children's activity areas by the walls surrounding the kitchen. So, although the room was lit well, the window was part of a kitchen design that was not very functional or effective, as it didn't allow for the best placement of appliances and cabinetry. Moreover, the kitchen was in need of an update to a more modern and open look to match the lifestyle of this young family.
Open Kitchen Floor Plan
So, when our homeowner asked us to redesign the kitchen to make it more functional, efficient and family-friendly, our first challenge was how to replace the lighting that the bay window provided after it was removed. Therefore, the final design incorporated two uniquely shaped windows placed high above the room, utilizing the vaulted space near the ceiling. We also removed walls around the kitchen to create an open kitchen floor plan and infuse more light from adjacent rooms. As a result, the removal of the bay window then allowed us to creatively redesign that space for a contemporary range hood and backsplash design that became the focal point of this completely modernized the kitchen with its new expanded floor plan.
The backsplash for the range was created with thousands of multi-colored unique glass tiles in various blended shades to create this beautiful feature wall. Numbered for placement, these tiles — with hand applied 24-karat gold leaf between two layers of glass — give a dark-to-light effect. As a result, the backsplash goes up the wall and highlights the sleek, European-style, stainless steel range hood with four halogen lamps that extends down from the ceiling, while also complementing the cabinetry on both sides.
A Light & Bright Future
Finally, the homeowners have the beautiful, functional and spacious kitchen they needed to accommodate their family's lifestyle. In addition, they now enjoy a cooking area that brings pure pleasure each time a meal is prepared. And, let's not forget the open floor plan that allows them to see their children playing while they're in the kitchen, and the promise of that light and bright future.
Tri-Lite Builders serves happy homeowners in Phoenix and the surrounding communities of Scottsdale, Paradise Valley, Tempe, Chandler, Ahwatukee, Gilbert, and Mesa AZ with all aspects of home improvements, kitchen and bathroom remodeling.
Call Steve at 480-895-3442 to find out how we can help you transform your home.