Open Concept Kitchen Floor Plans
Enlarging kitchens and opening them up to the adjoining rooms has been one of our most popular remodeling projects. The photos to the right are just a sampling of how opening up and expanding your kitchen's floor-plan can make your kitchen much more functional and inviting.
If your kitchen feels isolated from your family or if it gets overcrowded when everyone wants to visit you in the kitchen when you entertain, enlarging your kitchen by opening up it up to the surrounding living areas may be your solution.
Our homeowners wanted a kitchen that would feel open to family and friends. Their existing kitchen had a low ceiling and was shut off from the family room by the peninsula and the low hanging cabinets above it.
We were able to create this open concept kitchen floor-plan by reconfiguring the kitchen with this functional kitchen island and updated cabinetry. By raising the ceiling and installing recessed lighting we were able to improve the lighting and install larger upper cabinetry for more storage.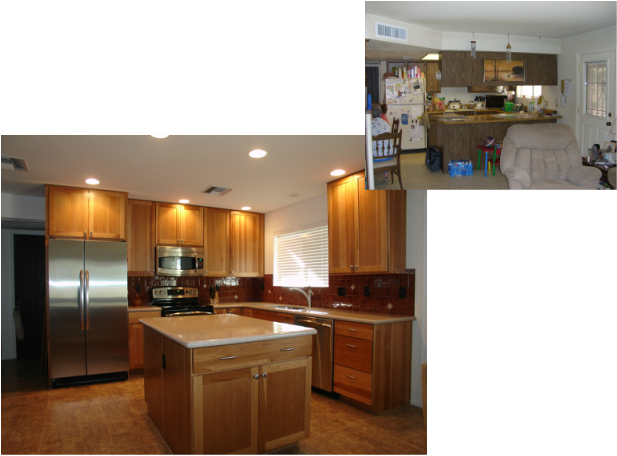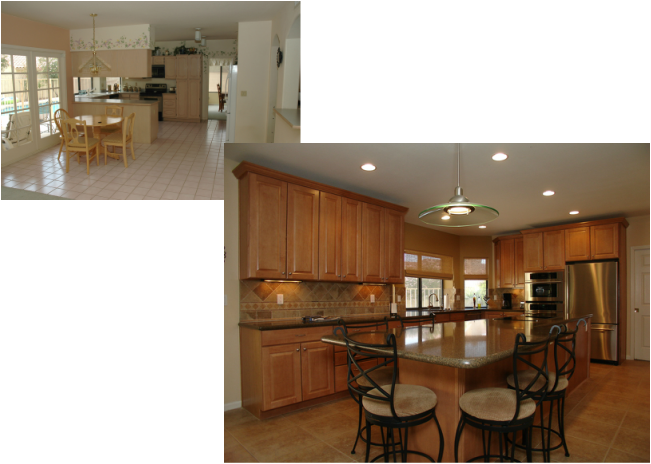 This kitchen is a great example of how a kitchen island can offer seating and a great place for family and friends to gather.
These simple changes made all the difference in this dated kitchen. The taller cabinets, hung at varied heights, and reconfiguring the kitchen to create an open feel, we were able to create a more open feel and function to this kitchen.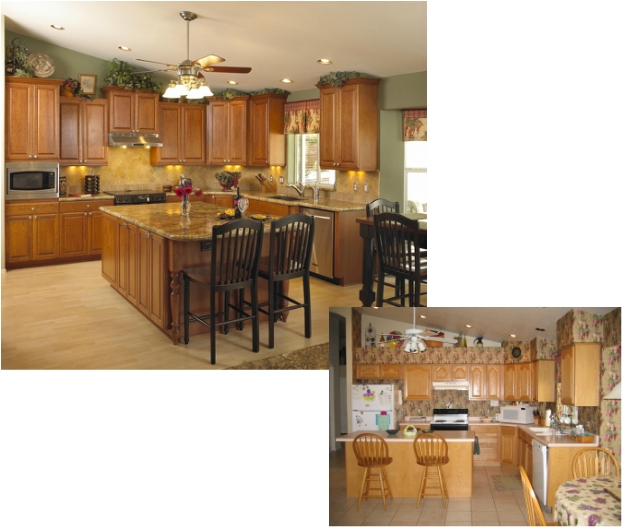 Call Linda at 480-895-3442 to find out how we can help transform your kitchen.
Tri-Lite Builders serves happy homeowners in Phoenix Arizona and the surrounding communities of Scottsdale, Paradise Valley, Tempe, Chandler, Ahwatukee, Gilbert, and Mesa AZ with all aspects of home improvements kitchen and bathroom remodeling.