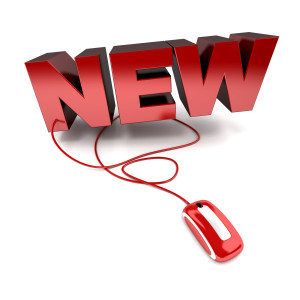 We have a lot of exciting things going on this year here at Tri-Lite Builders. We've recently revamped the website; it seems as if everything needs to be remodeled occasionally. We've introduced the blog feature, and now we're face to face with January 2016 and the multitude of ideas for New Year's resolutions. We could stick with the usual popular resolutions such as eating healthier and exercising more, but we decided to include a few home improvement projects into the mix of resolutions as well.
Let's Talk New Year's Resolutions!
Home improvement projects crop up all year round, so there's no way you can resolve to complete them all on a certain date. We completely understand that when something messes up, it has to be repaired as quickly as possible. So we aren't saying that you need to create a plan of action this month and stick to it regardless. We're simply saying instead of renewing the gym membership and only visiting a couple of days a week, remodel some part of your home to include a home gym. Instead of avoiding a certain area of your home or using it only as storage, remodel it to enhance the living spaces in your home and include organized hidden storage.
New Website – Our Whole New Design is Cleaner and Neater
We love our new website. The overall design is much neater and cleaner than it was before, and it's easier to navigate. Our goal was to make it easy for you to find the answers to your questions before you call us because quality information is the key to a successful project from beginning to end. Our new website provides information like:
• Kitchen Remodeling FAQ – This area is pretty self-explanatory, it answers the most frequently asked questions about kitchen remodeling.
• Bathroom Remodeling FAQ – This area is also self-explanatory, it answers the most frequently asked questions about bathroom remodeling.
• Our Certifications – This area covers our current certifications and gives you information about each.
• Our Design Process – We always like for our clients to become familiar with our design-build process because it does take time to create perfection.
• Our Gallery of Previous Projects – We've built our reputation on our ability to provide quality work in a timely manner, excellent craftsmanship, and a professional atmosphere from beginning to end. We take pride in the projects we've finished and would like to encourage you to look at our previous work to determine whether or not you would like to work with us.
New Blog – What Would You Like to See?
We want your input. We want to know what you would like to see on the blog so we can tailor our content to fit into the categories you want to read. We can go on for hours about building, remodeling, trends, and the like, but if we aren't providing content you want to read, you won't visit us that often. So email us, call us at 480-895-3442, or visit our Facebook page to let us know what you would like to see next.