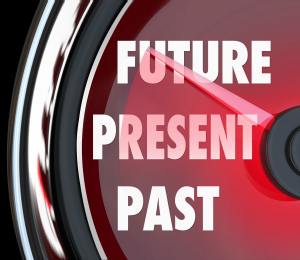 Designing Value & Building Trust.
There is something about ringing in the new year makes all of us a little sentimental and nostalgic. We're in our 34th year of service this year, and in only 8 short months, we'll be looking at 35 Years of Designing Value & Building Trust. We've designed, built, and remodeled a lot of homes in those 34 years. We're looking forward to continuing our business for an undetermined length of time to come. Today we want to take a quick look at how things have changed in the design and build industry in the last 30 years.
National and Local Codes
Building codes differ from area to area because structural needs differ. All building codes are in place to protect the homeowner and builder from injuries, and the insurance agency against fraudulent claims. A home that passes all required inspections along the way is considered safe and legal for the inhabitants. Codes do change from time to time as new technologies come into play, so always make sure you're building or remodeling your home with someone who has experience in your area.
Design Tools
This is one of the biggest changes we've seen thus far. We've always worked with printed blueprints, pencils, pens, and paper, among other design tools. Today we still use paper, pencils, and other tools to design and sketch, but we also use computers. The computers and software we use allow us to create amazing 3D renderings of your project so we can provide picture-perfect images before work begins. We are sure to be on the same page when we can see an actual representation of the finished project.
More Precise Quotes and Time Frames
The computerized system allows us to see precisely what we need for each project so we can provide a better time frame and more precise quotes. We still recommend that you budget at least 15% more in case of incidentals or if you decide to splurge on that amazing steam shower you've had your eye on instead of the tub-shower combo unit. Yes, we see these incredible trends, too.
Highest Quality Standards 
Our entire business has been built on quality workmanship and a professional demeanor. We've recognized as the Local Contractor of the Year many times over the years , in 2015 we've been awarded Best of Show and Contractor of the Year once again for the Phoenix area by the Greater Phoenix National Association of the Remodeling Industry.
In 2015 Ranking Arizona also recognized us as Arizona's top remodeler after compiling their public vote.
After 35 Years of Designing Value & Building Trust, we are grateful for everyone's continued support.
You can contact us by emailing us at [email protected], using the Contact form on our website, calling us at 480-895-3442, or visiting our Facebook page to let us know what you would like to do to your home. We would love to hear your ideas and schedule an appointment for a consultation to get things underway.